Handmade
Home / About / Handmade
Come out and play
"One might say my style is minimalistic yet playful – I like to challenge status quo – the style is not set in stone, but evolving just as I do"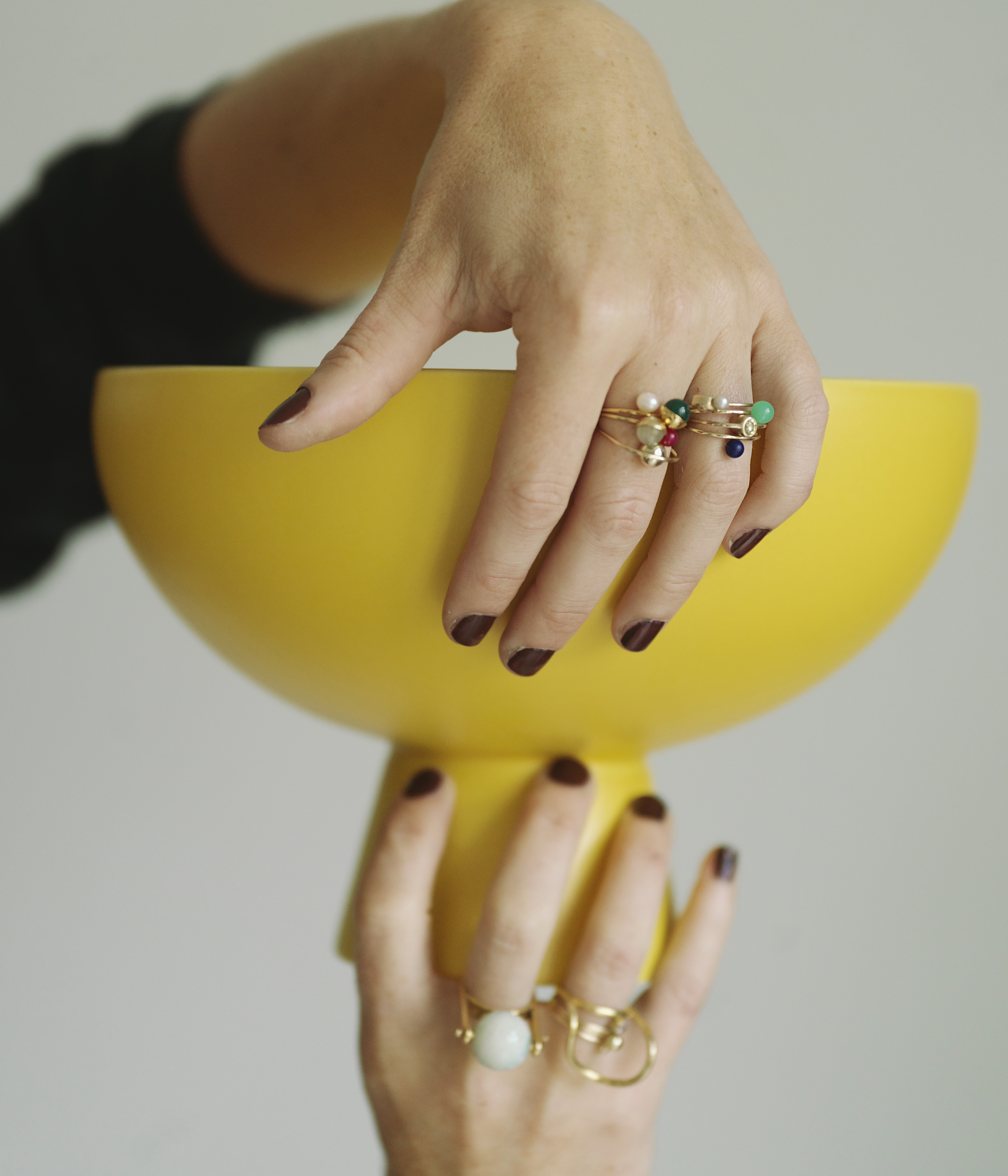 About the brand / the jewellery / the style
Malene Glintborg seeks to uphold a simple business setup where all pieces are handmade and she handles as many of the phases in the process as possible. This keeps the workflow very flexible – allowing her to test and experiment whenever she feel like it.
Malene Glintborg jewellery is particularly playful and evoking free association.
Her collections are very minimal in their expression – with a few exceptions – often using clear geometric forms as a point of departure. Some collections surprise with moveable and ever changing elements, others capture an architectural structure and sense of space in a jewelry piece.
"I believe strongly in my instinct – and try to take every choice based on gut feeling
and my own sense of estetics"
Basically she is fascinated by geometry and transforming it to follow the anatomy of the finger, ear and so on. Most of the pieces only really makes sense when you see them on a person. It is important that most of the designs have a clear concept, but that they also 'twist' what we are use to expecting from a piece of jewelry. Trends is not forecasting the next collection – gut feeling and her own sense of estetics are.
She aims at giving customers an affordable possibility to buy unique, handcrafted and experimental jewelry, which is still wearable and 'everyday friendly'.