This month I am doing a feature on some of the inspiring people who I have meet in my shop. A lot of them are coming to my shop because they want some personal jewellery and honestly I love talking to people, hearing their story and trying to make some personal art, that fit into their lives. One of the people who came by my shop was Anne, the creative mompreneur behind the shop Lille Svend KBH, who wanted some personal for herself during her maternity leave.
Hello Anne, can you tell us a bit about yourself?
My name is Anne and I live at Østerbro in Copenhagen with my family. I am an entrepreneur aswell as Malene, and I am the creator of Lille Svend KBH, where I make leather products for mother & baby that last and live longer.
What does jewellery mean to you?
I have always been very fascinated by jewellery and have been in love with my grand mother and mother´s jewellery. Every piece has a story.
How do you use jewellery in your everyday look?
I wear jewellery everyday, but it depends on my mood and the occasion I am going for. I wear a lot of rings, bracelets and earrings in gold and silver. For everyday life I wear the more simple ones and when I go to a party I will use the more voluminous ones.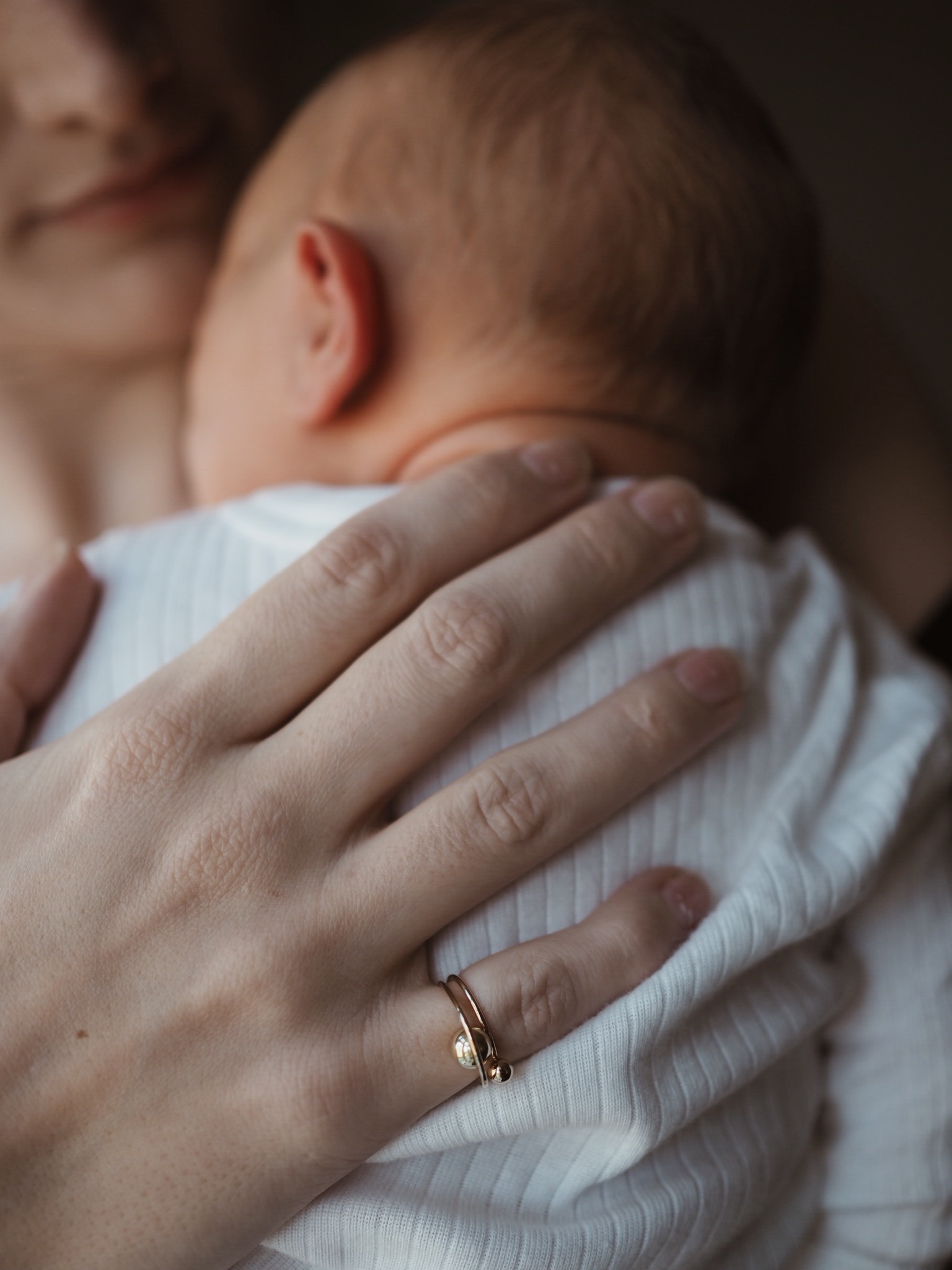 Malene made a special piece for you, what is the story behind?
Malene made two rings for me from the Solar collection, which I wear everyday on my little finger. I got the rings in a gift from myself when I was at maternity leave. One for each of my kids.
Why do you love Malene´s universe & what is your next project?
I fell for her aesthetic and way of putting together simple and elegant jewellery into something for complex. 
I got a gold ring form my grandmother at my confirmation, which unfortunately lost a stone. I think Malene can help me find a really nice solution, which matches my aesthetic and needs.